A Full Day On Pluto and Charon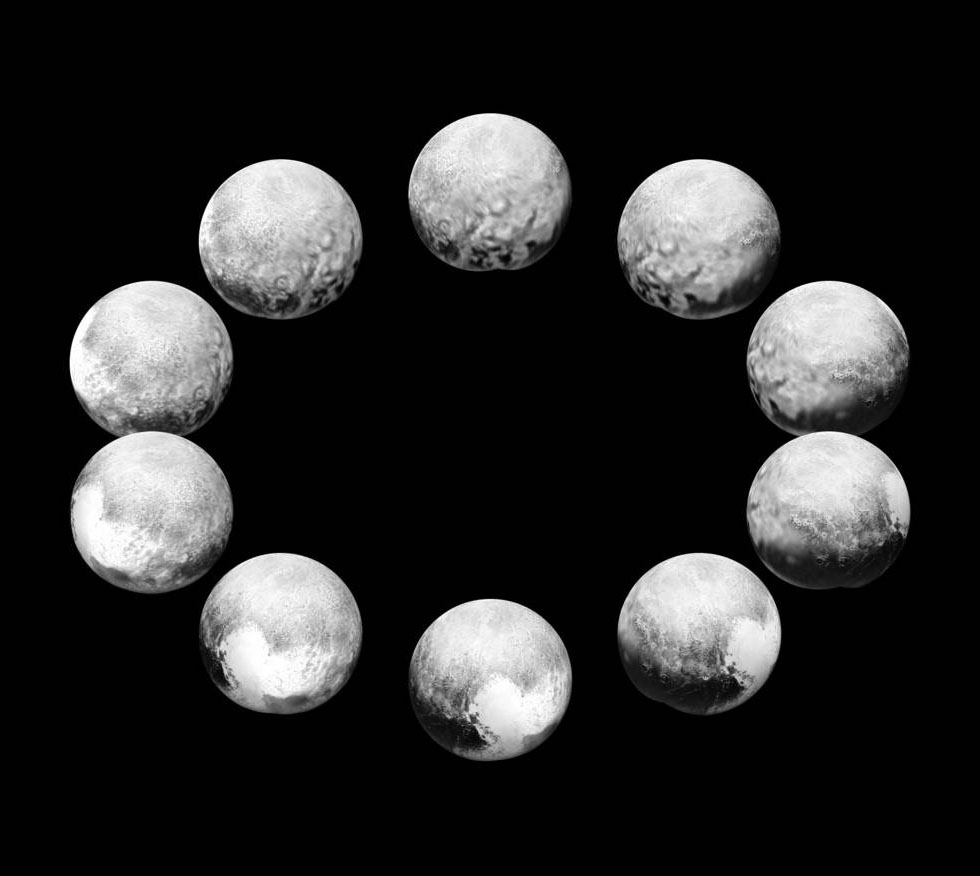 The New Horizons mission team has released a new set of images showing a full rotation of Pluto and its largest moon Charon. A day on Pluto and Charon is 6.4 Earth days long.
The images highlight the differences between the "encounter hemisphere", imaged at higher resolution, and the "far side" hemisphere, imaged at lower resolution.