Pluto's Mysterious Moon - Kerberos - Revealed by New Horizons. Plus Pluto in 3D!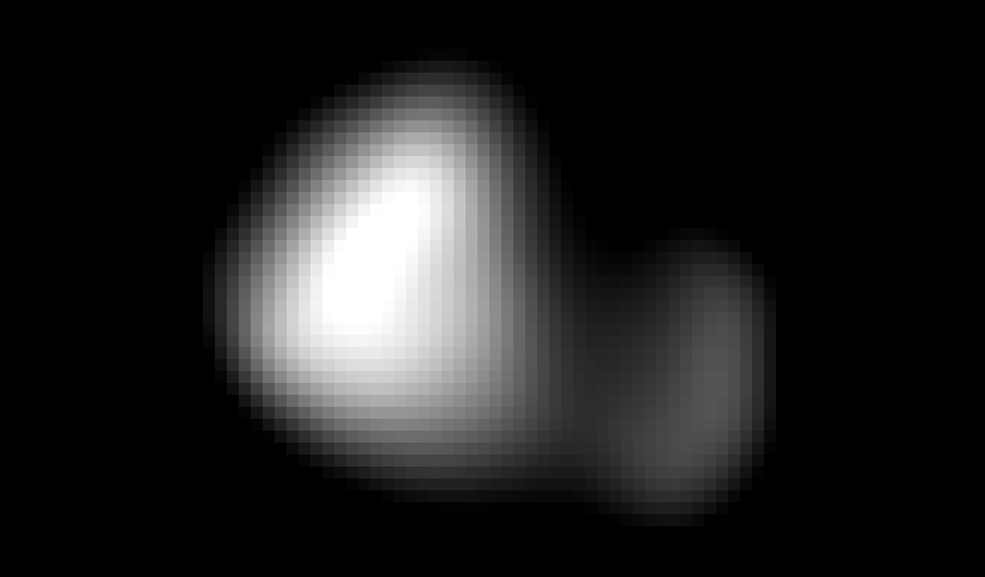 New Horizons has beamed back the best image of Pluto's mysterious moon Kerberos, completing the family portrait of all of Pluto's moons. And it reveals some surprises. "Once again, the Pluto system has surprised us," said New Horizons Project Scientist Hal Weaver, of the Johns Hopkins University Applied Physics Laboratory in Laurel, Maryland.
For one, Kerberos is smaller and more reflective than initially thought before the flyby. The reflectivity of the surface of Kerberos is about 50%, this is similar to the other small moons of Pluto, indicating it is coated with mostly clean water ice. Kerberos is also double-lobed shaped - the larger lobe about 8 kilometers (5 miles) across and the smaller lobe about 5 kilometers (3 miles) across - strongly suggesting that it was formed by the merger of two smaller objects.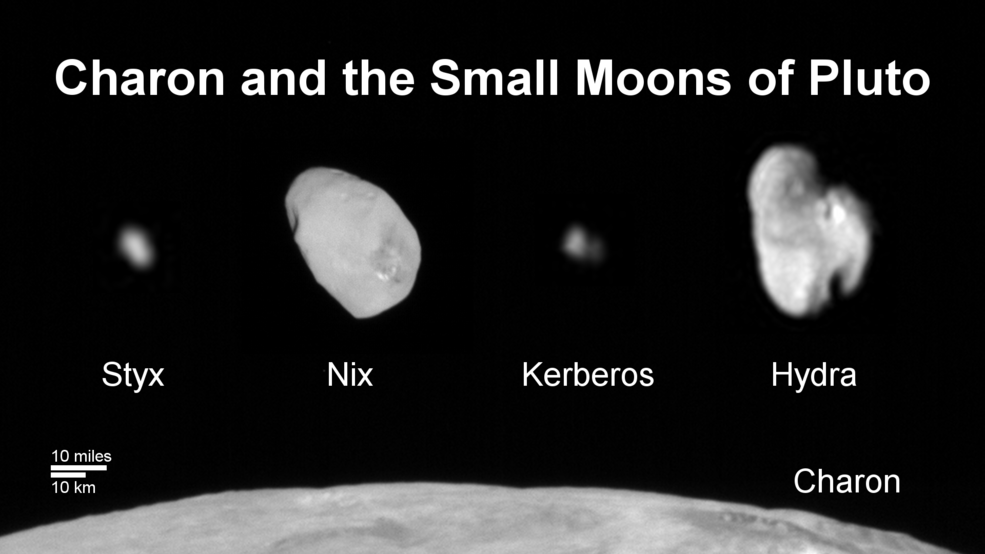 Lastly, get your red-blue glasses and view this gorgeous real stereo image of Pluto taken by New Horizons!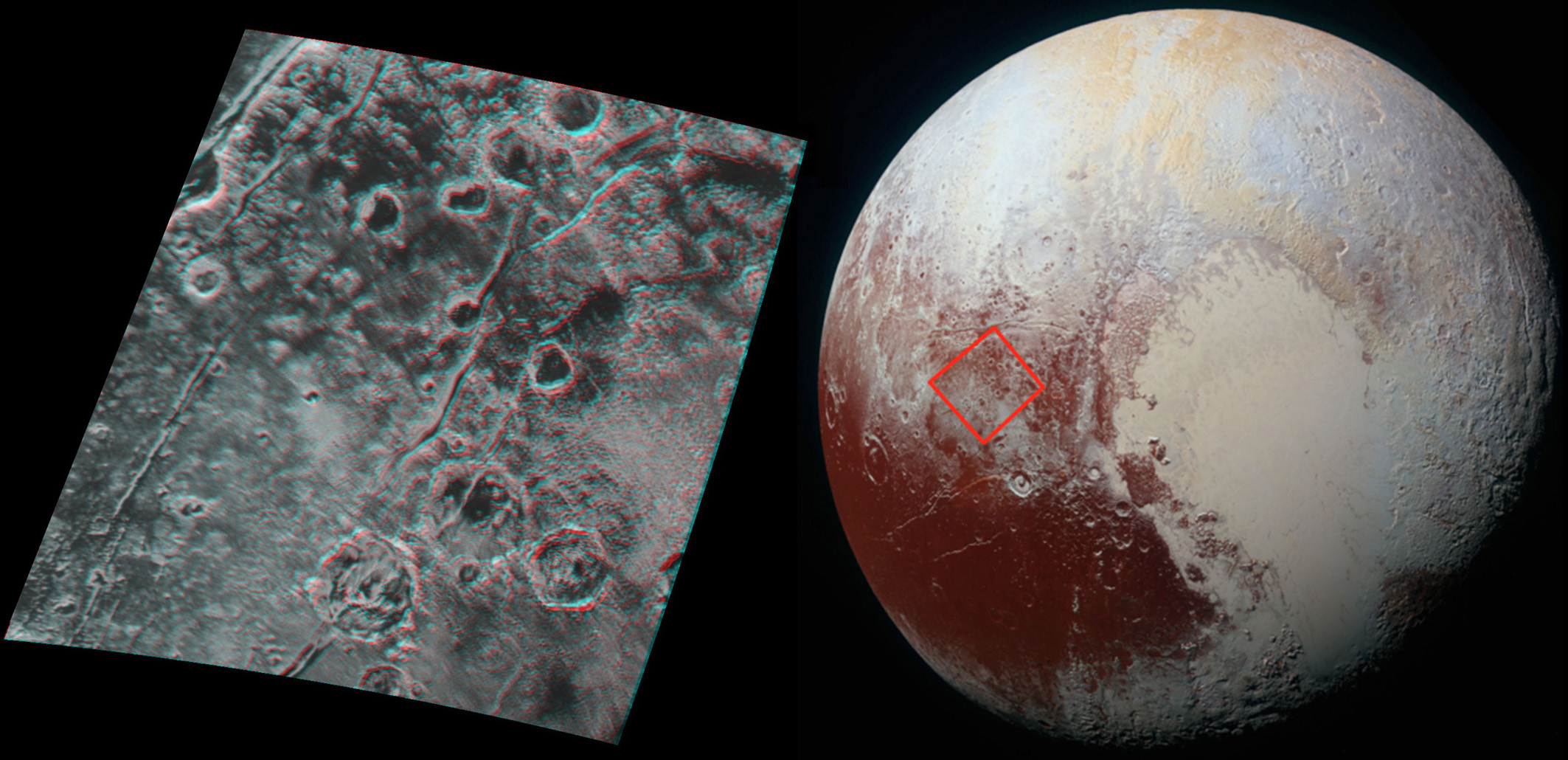 For the original Pluto press release, click here.