New And Stunning Color Images of Charon, Pluto's Largest Moon
Today, the New Horizons team released the best color images to date of Charon, Pluto's large moon. At this level of detail, the pictures are simply breathtaking and reveal a colorful world with a violent history. "We thought the probability of seeing such interesting features on this satellite of a world at the far edge of our solar system was low," said Ross Beyer, an affiliate of the New Horizons Geology, Geophysics and Imaging (GGI) team from the SETI Institute and NASA Ames Research Center in Mountain View, California, "but I couldn't be more delighted with what we see."
We are delighted as well, and hope you are too!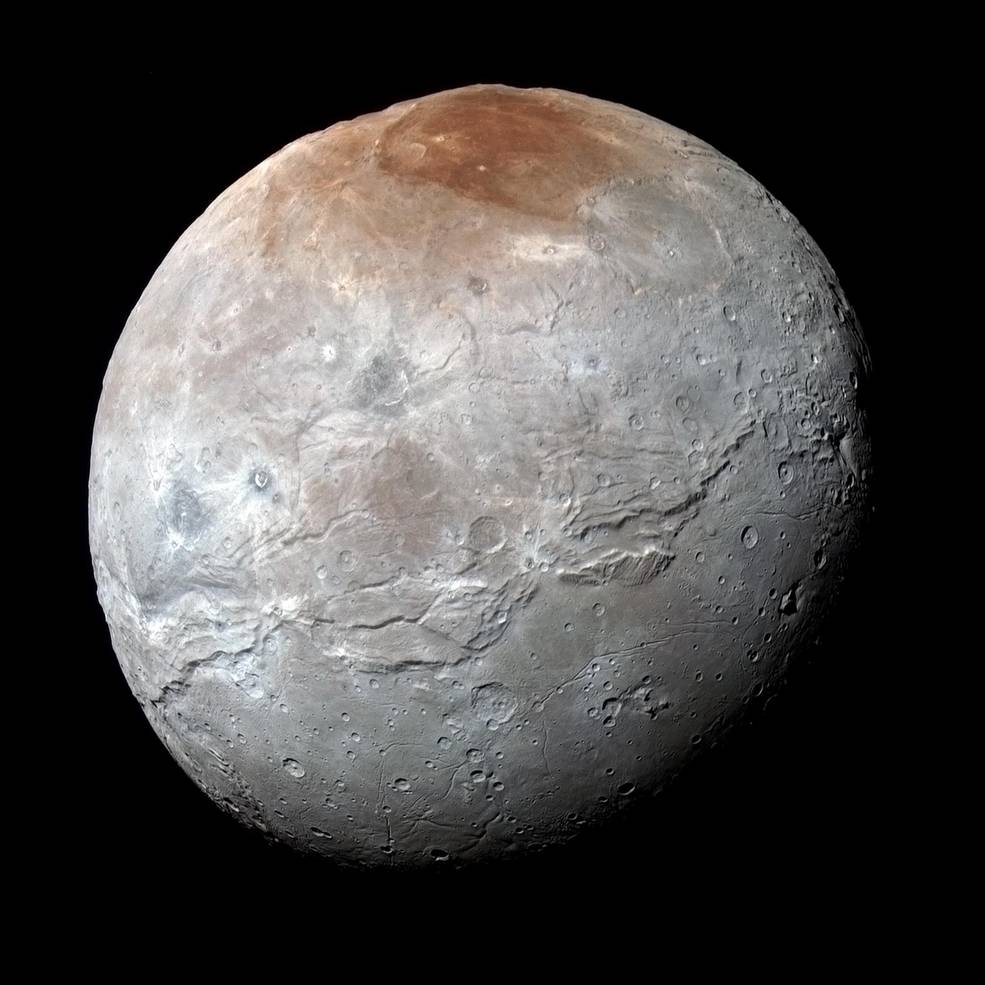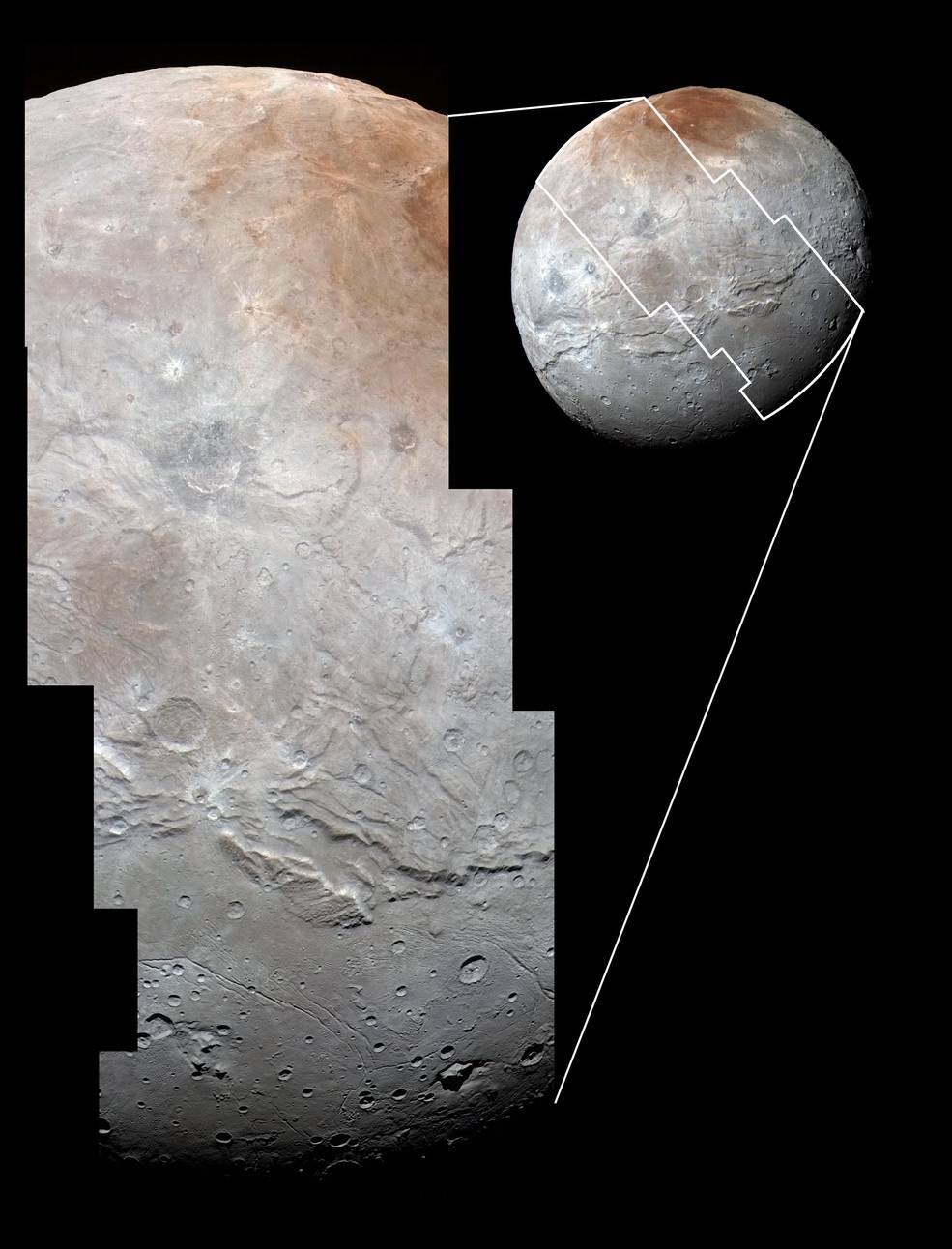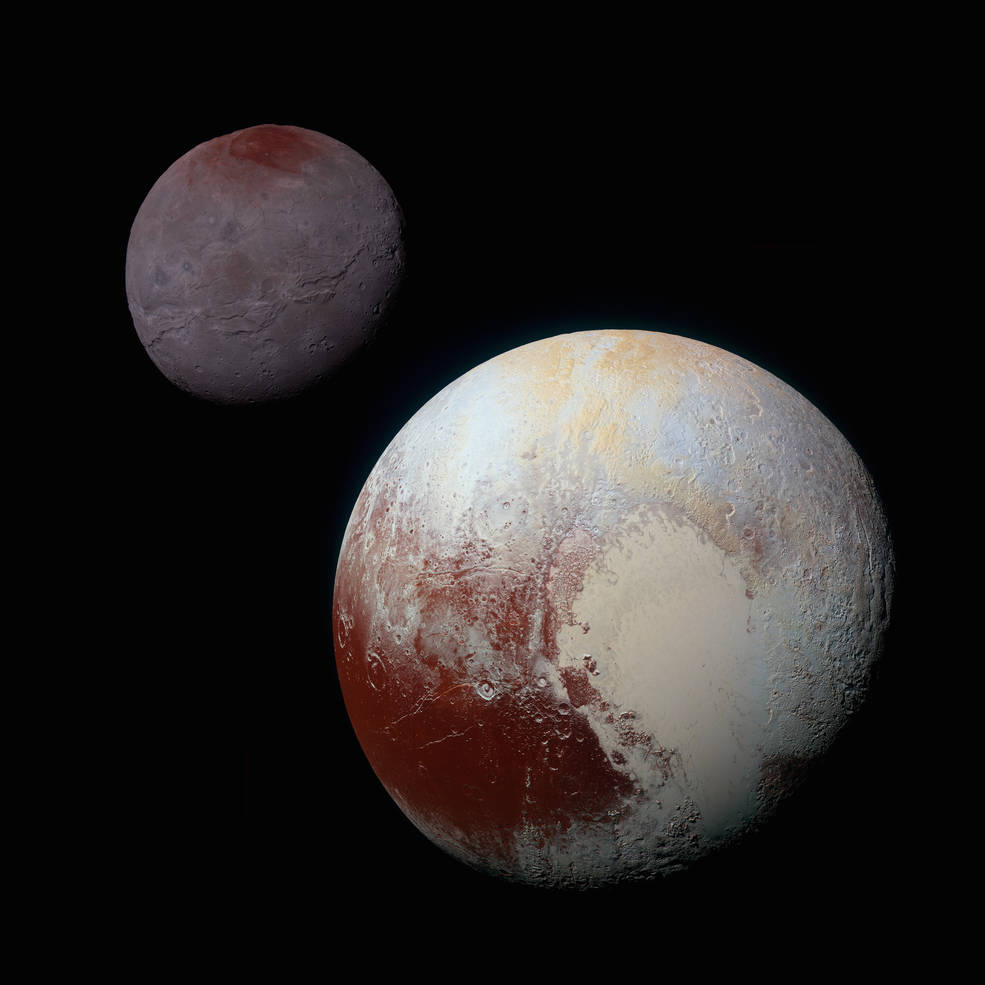 For the original Pluto press release, click here.