The Internet Gets Creative with Pluto
by Sophia Nasr, @Pharaoness
The New Horizons mission to Pluto has captured the imagination of the world. For the first time in history, a spacecraft flew by the icy world and captured the first ever close up images of the dwarf planet. With the help of photoshop, the internet went wild and responded with a flood of creative memes to celebrate this remarkable achievement. Here are some of our favorites!
The Death Star

In Mike Brown's universe (self-proclaimed Pluto killer), the Death Star destroyed Pluto to bits. The Internet and Star Wars fans responded with a twist. I present to you the Solar System's very own Death Star—Pluto!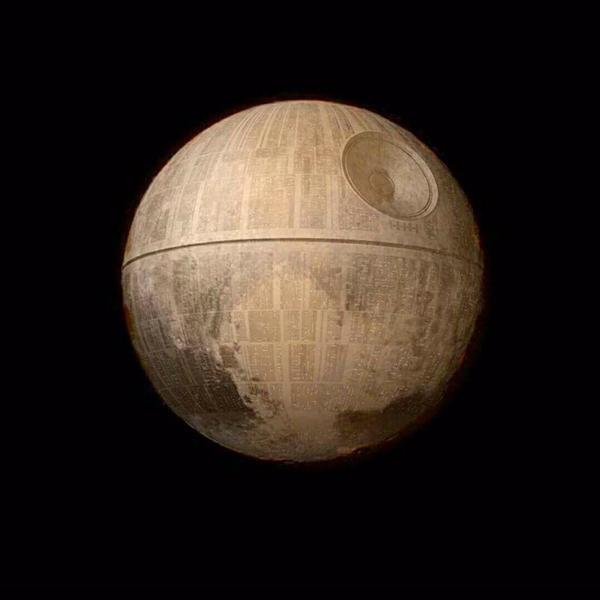 But Pluto is not the harbinger of destruction. This Death Star has a heart on it and allowed New Horizons to flyby safely. Although I'm not sure how it would react if Mike Brown was onboard.
Does this meme work? Maybe. I still think Mimas is a better fit. Take a look below and judge for yourself.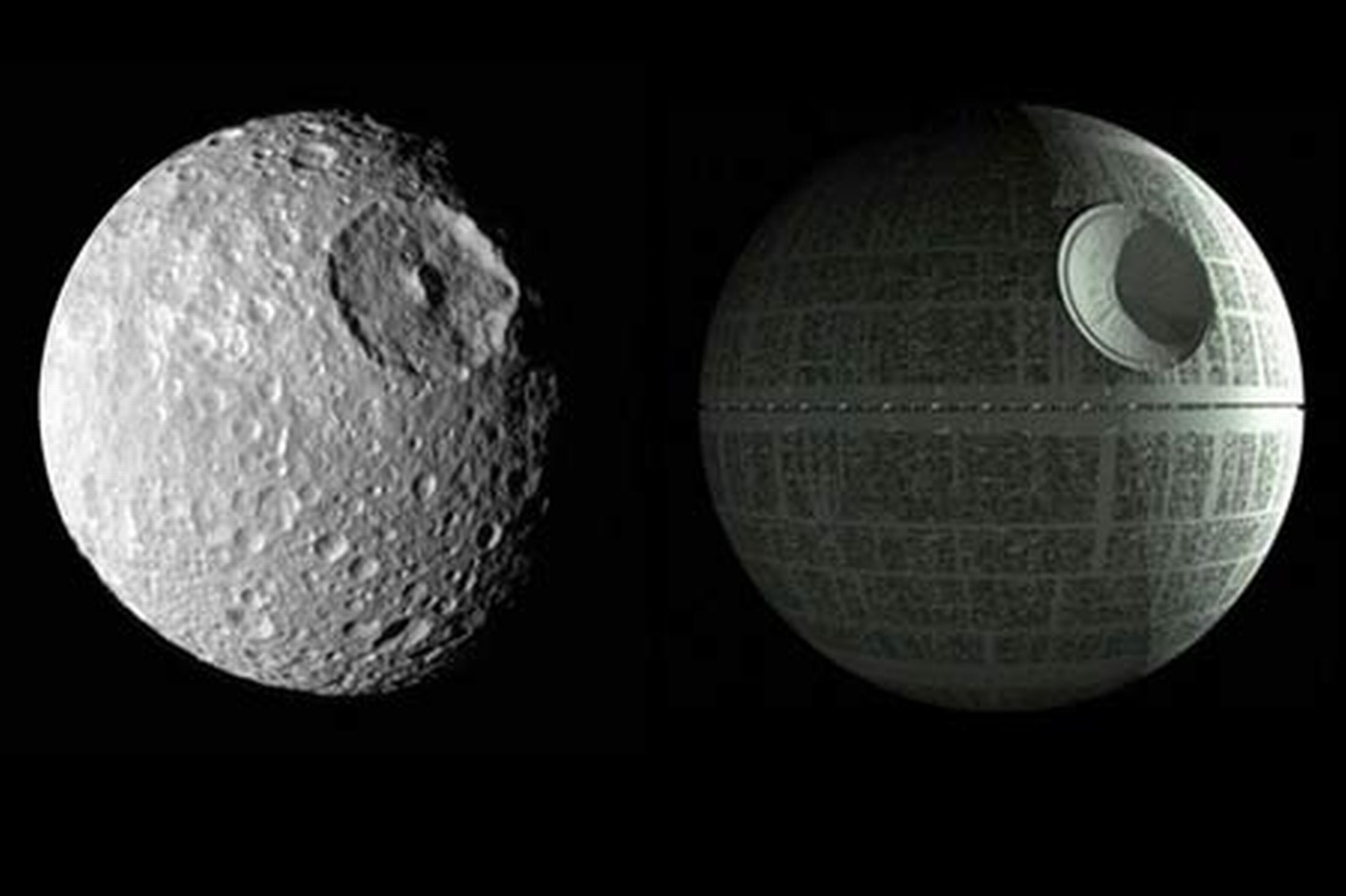 I Love Pluto
Pluto showed us its heart and we showed it our love. Alex Parker created a meme that perfectly captures how Pluto stole the hearts of everyone: I <3 Pluto!

I liked this one so much that I ordered a shirt with that concept, but using this version of Pluto's lovely heart: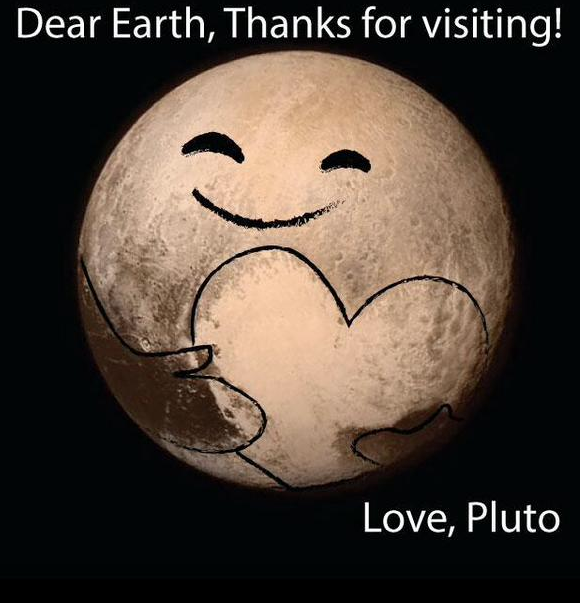 You can order one too by clicking here.
Hail Hydra
While most of us saw four dark spots on Pluto's surface, Marvel fans saw something far more sinister - a hidden Hydra base.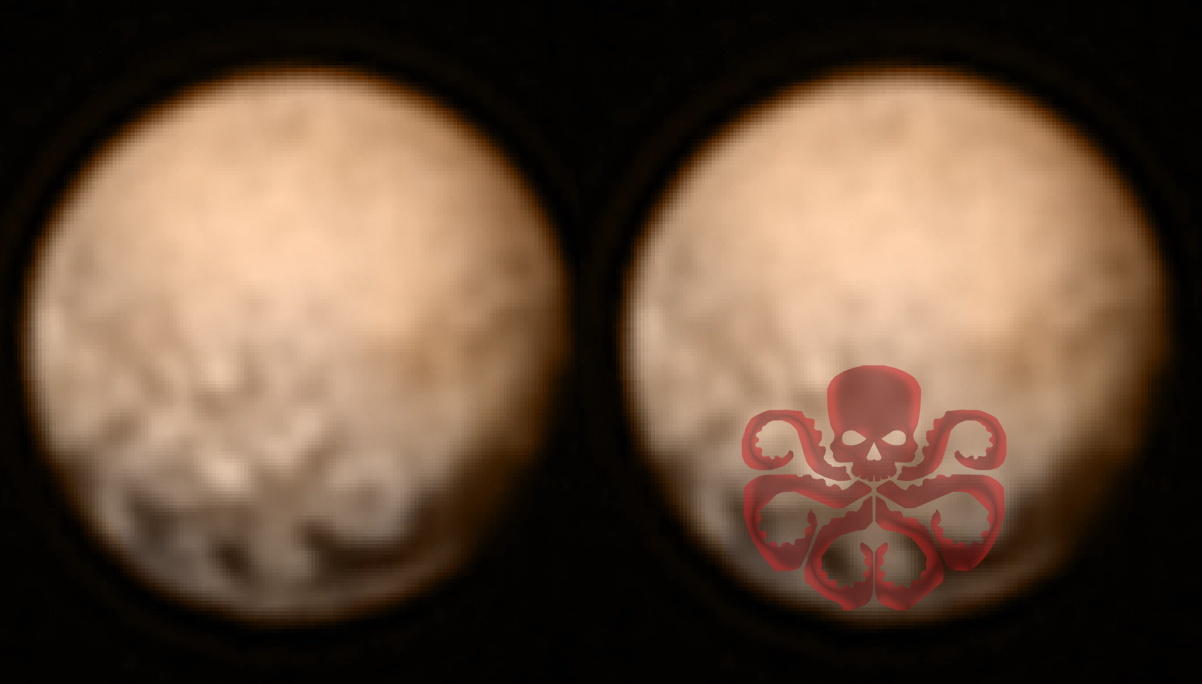 I totally see it, too. Can you?
Annotated Pluto
Here is a very creatively annotated image of Pluto. They missed the Starbucks but that's ok.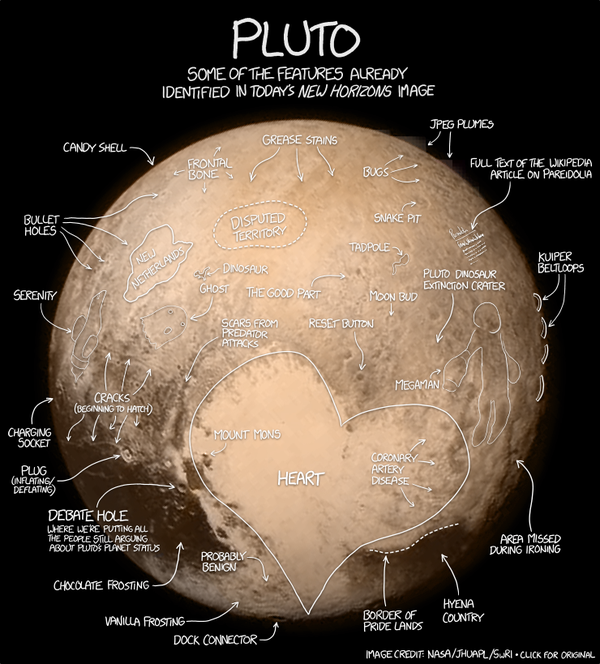 Pluto On Pluto
Proceed with caution! Once you see this image, Pluto's heart will forever disappear. Don't believe me?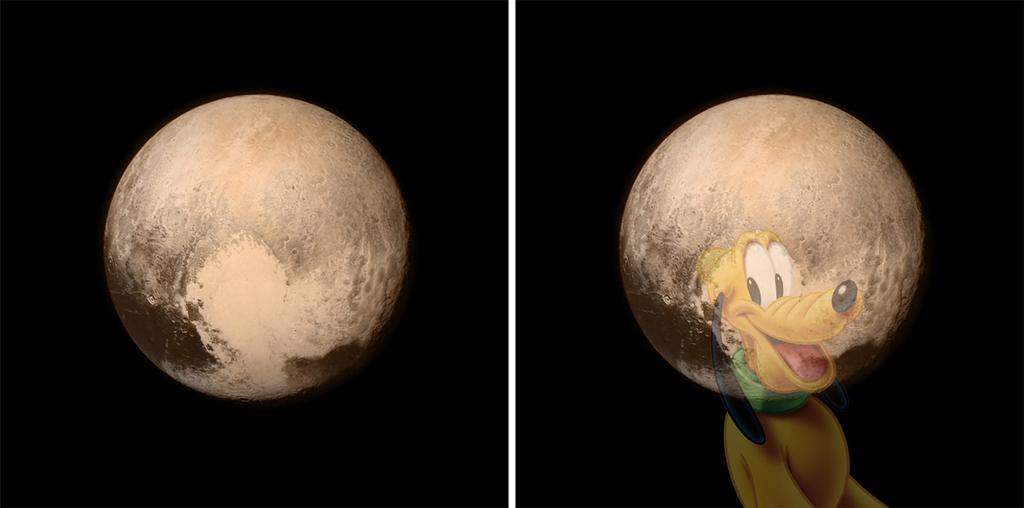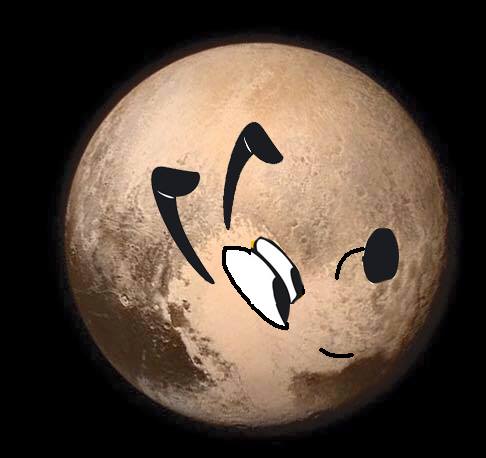 After you see these images, Pluto's heart melts away and is replaced by the cartoon character Pluto himself! People really do get creative, don't they?!
More Heart
If you need therapy after the previous two images, this might bring you back. A very happy Pluto holding its heart. How adorable!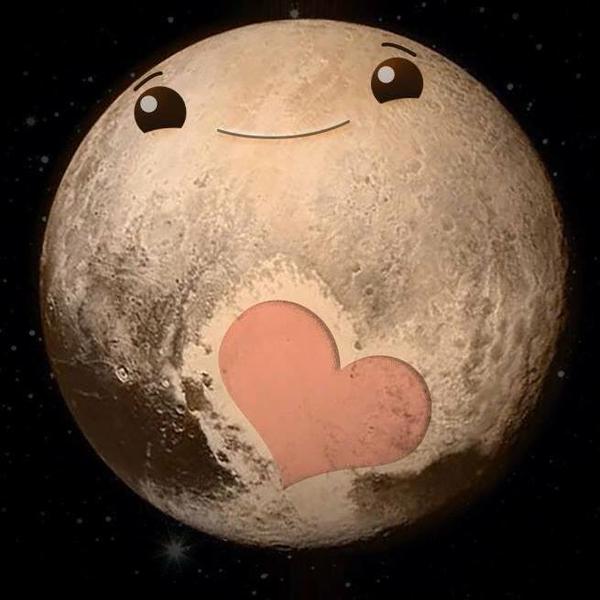 Sad Pluto
This brings us to my favorite Pluto animation of all time.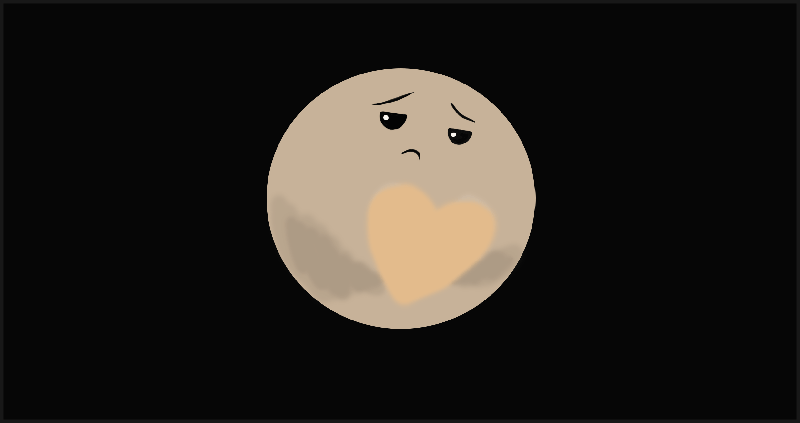 It's rather sad, how Pluto's heart breaks when New Horizons flies by... I can't be alone in feeling sorry for this little adorable cartoon version of Pluto! Hopefully the next Pluto mission will orbit Pluto and stick around for a while longer.
The Other Killer
This individual needs no introduction and Pluto does all the explaining.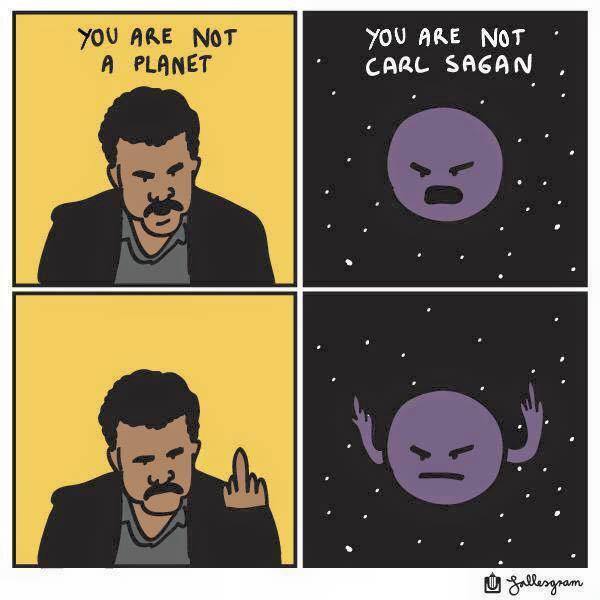 Those are just a few of the many creative images that have spread over the Internet as Pluto came into focus for the first time. What are your favorites? Join the conversation by clicking on the social media links below.

Sophia Nasr is an astrophysics student at York University. Actively involved in the astronomical community at York U, she is the President of the Astronomy Club at York University and a member of the team at the York University Observatory. She also is involved in university projects, and holds a position in research on dark matter at York U. Holding scientific outreach dear, Sophia is actively involved in social media outlets such as Facebook, Twitter, and Google Plus, where she shares with the world her passion for the universe and how it works.