Chasms, Craters, And A Dark North Polar Region Unveiled On Pluto's Largest Moon Charon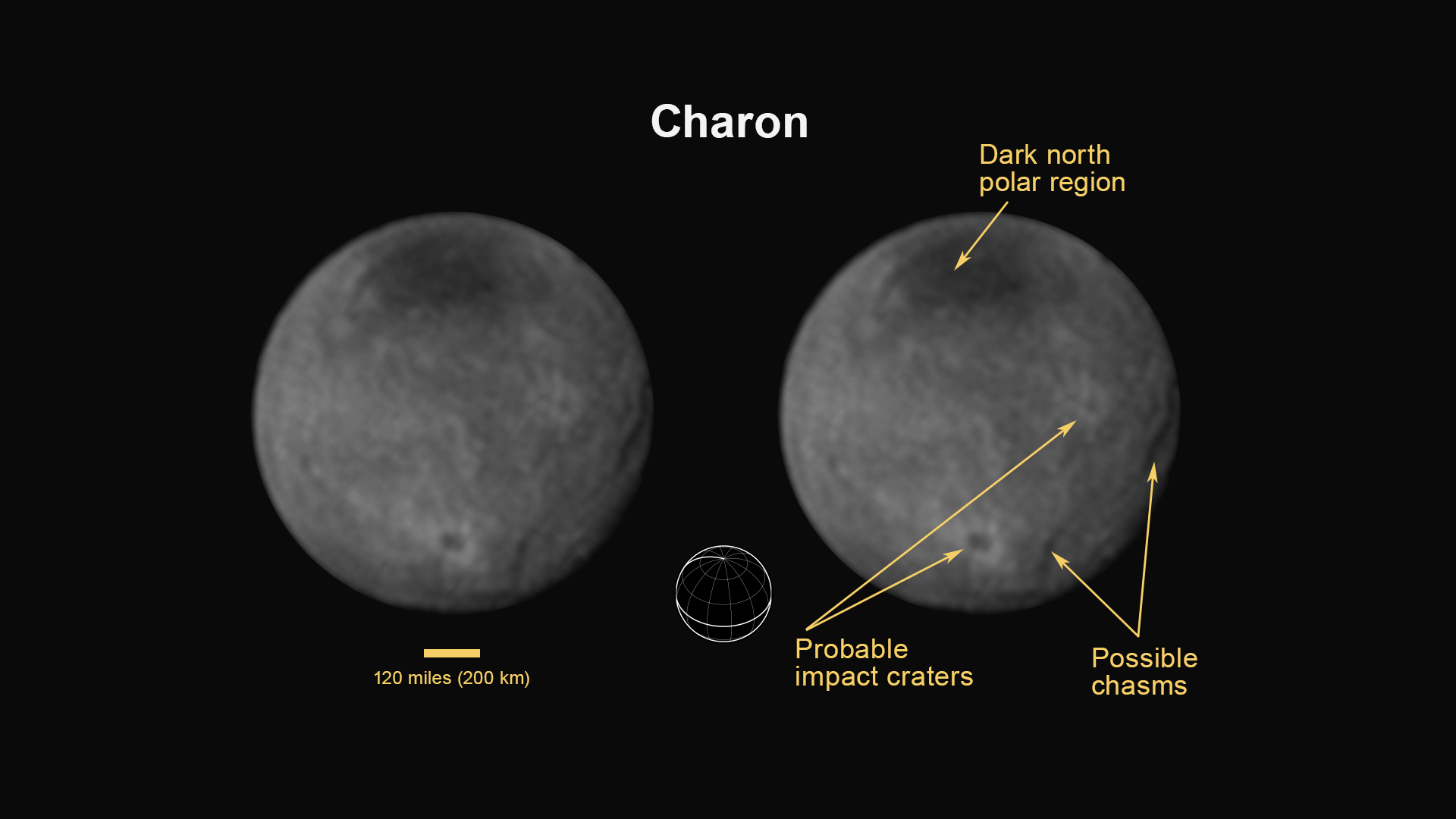 NASA's New Horizons spacecraft has just released stunning new images of Pluto's largest moon Charon. The images reveal a world of craters and giant chasms - long, deep gashes on the surface. "The most pronounced chasm, which lies in the southern hemisphere, is longer and miles deeper than Earth's Grand Canyon" indicated William McKinnon, deputy lead scientist with New Horizon's Geology and Geophysics investigation team.
Similar chasms can be seen on other moons, including Saturn's moon Tethys and Uranus' moon Ariel. Chasms can form when sub-surface water freezes, then expands and cracks the surface.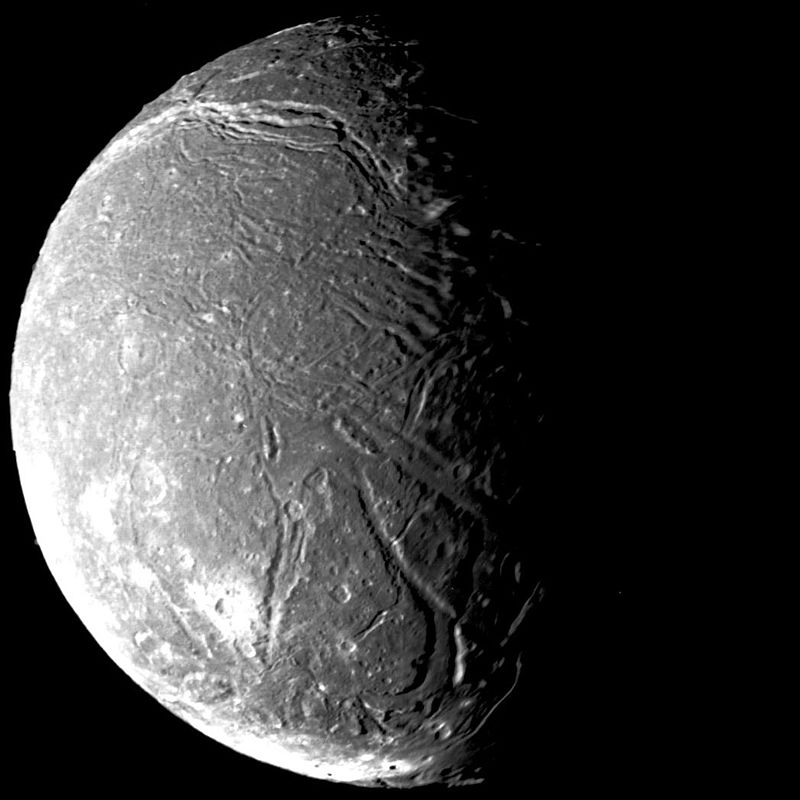 "This is the first clear evidence of faulting and surface disruption on Charon," says McKinnon, who is based at the Washington University in St. Louis. "New Horizons has transformed our view of this distant moon from a nearly featureless ball of ice to a world displaying all kinds of geologic activity."
Two other prominent features are visible. A mysterious dark region that stretches 200 miles near Charon's north pole (seen in earlier images), and a large 96.5 kilometer (60 mile) wide crater near Charon's south pole.
New Images Of Pluto Too
New images of Pluto reveal for the first time linear features that could be cliffs, in addition to a circular feature that could be an impact crater.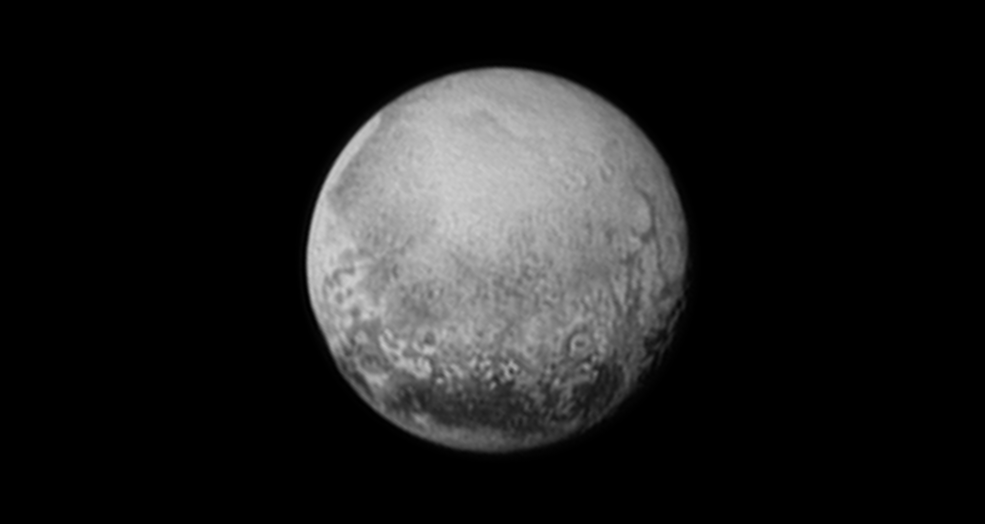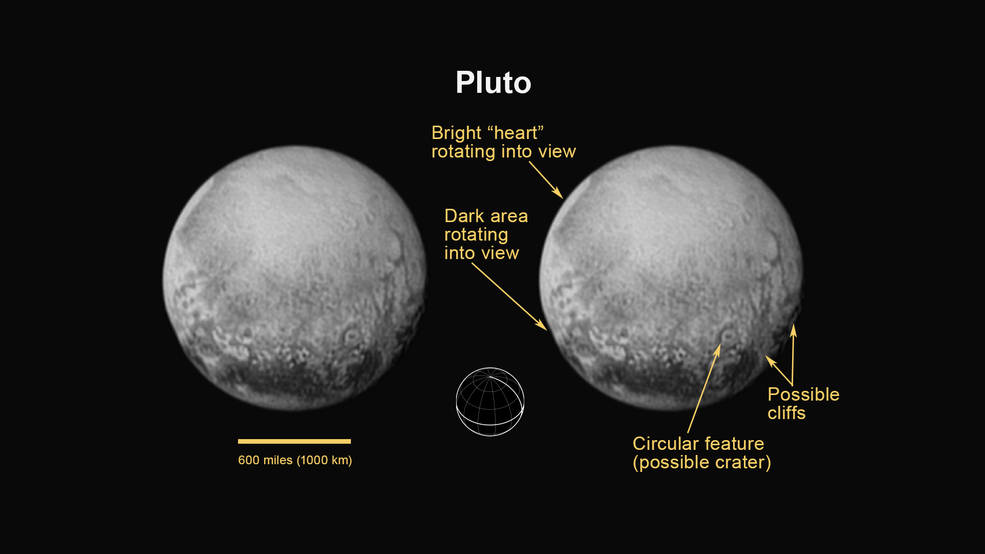 NASA's New Horizons will flyby Pluto on July 14 at 7:49 a.m. EDT, approaching at just 12, 500 kilometers above its surface.
For the original Charon press release, click here.
For the original Pluto press release, click here.