NASA's New Horizons Detects Pluto Surface Features, Including Possible Polar Cap
NASA's New Horizons spacecraft has just released new images of Pluto that are better than anything that has been obtained so far in history. The new images reveal bright and dark regions on the surface, and a possible polar cap on Pluto.
The following text and images are courtesy of NASA/Johns Hopkins University Applied Physics Laboratory/Southwest Research Institute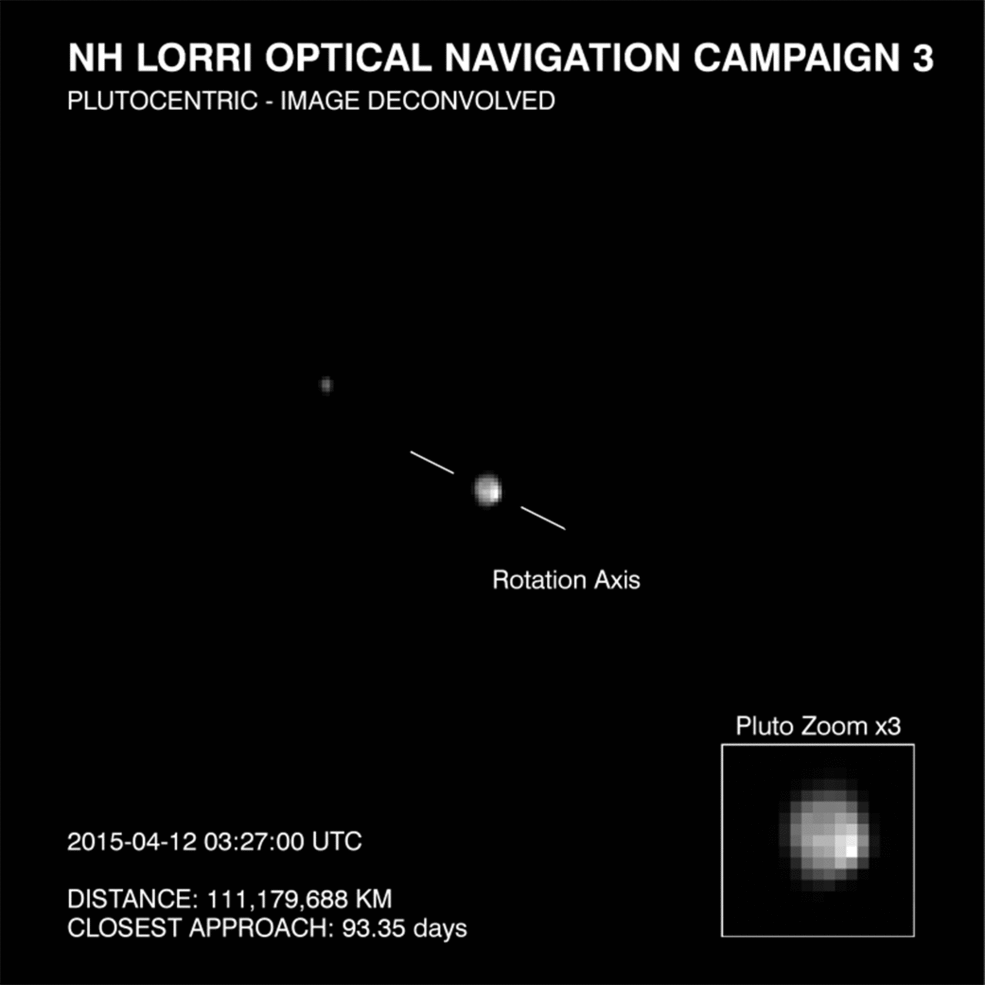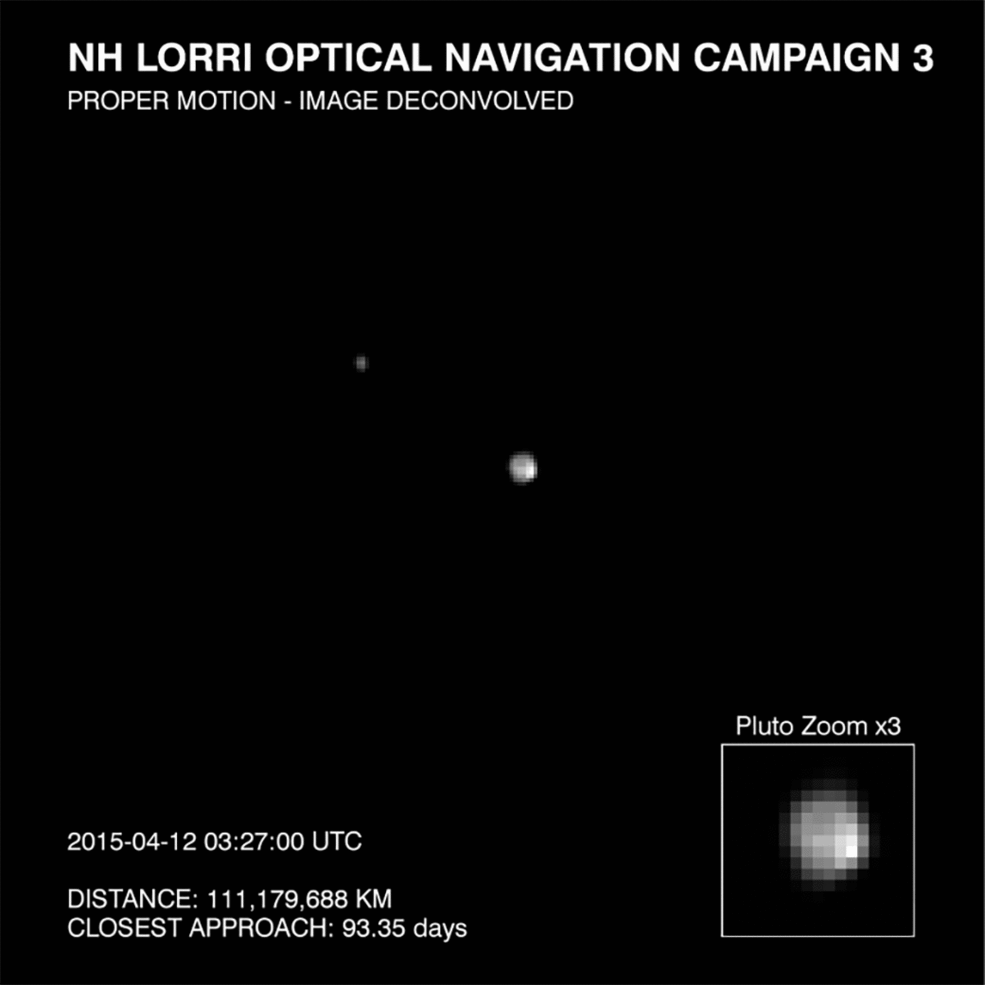 "These two "movies" show a series of LORRI images of Pluto and Charon taken at 13 different times spanning 6.5 days, from April 12 to April 18, 2015. During that time, the spacecraft's distance from Pluto decreased from about 69 million miles (111 million kilometers) to 64 million miles (104 million kilometers).
Pluto and Charon rotate around a center-of-mass (also called the "barycenter") once every 6.4 Earth days, and these LORRI images capture one complete rotation of the system. The direction of the rotation axis is shown in the figure. In one of these movies, the center of Pluto is kept fixed in the frame, while the other movie is fixed on the center of mass (accounting for the "wobble" in the system as Charon orbits Pluto).
The 3x-magnified view of Pluto highlights the changing brightness across the disk of Pluto as it rotates. Because Pluto is tipped on its side (like Uranus), when observing Pluto from the New Horizons spacecraft, one primarily sees one pole of Pluto, which appears to be brighter than the rest of the disk in all the images. Scientists suggest this brightening in Pluto's polar region might be caused by a "cap" of highly reflective snow on the surface. The "snow" in this case is likely to be frozen molecular nitrogen ice. New Horizons observations in July will determine definitively whether or not this hypothesis is correct.
In addition to the polar cap, these images reveal changing brightness patterns from place to place as Pluto rotates, presumably caused by large-scale dark and bright patches at different longitudes on Pluto's surface. In all of these images, a mathematical technique called "deconvolution" is used to improve the resolution of the raw LORRI images, restoring nearly the full resolution allowed by the camera's optics and detector."
For more information, see the press release.