New Horizons and Pluto Trivia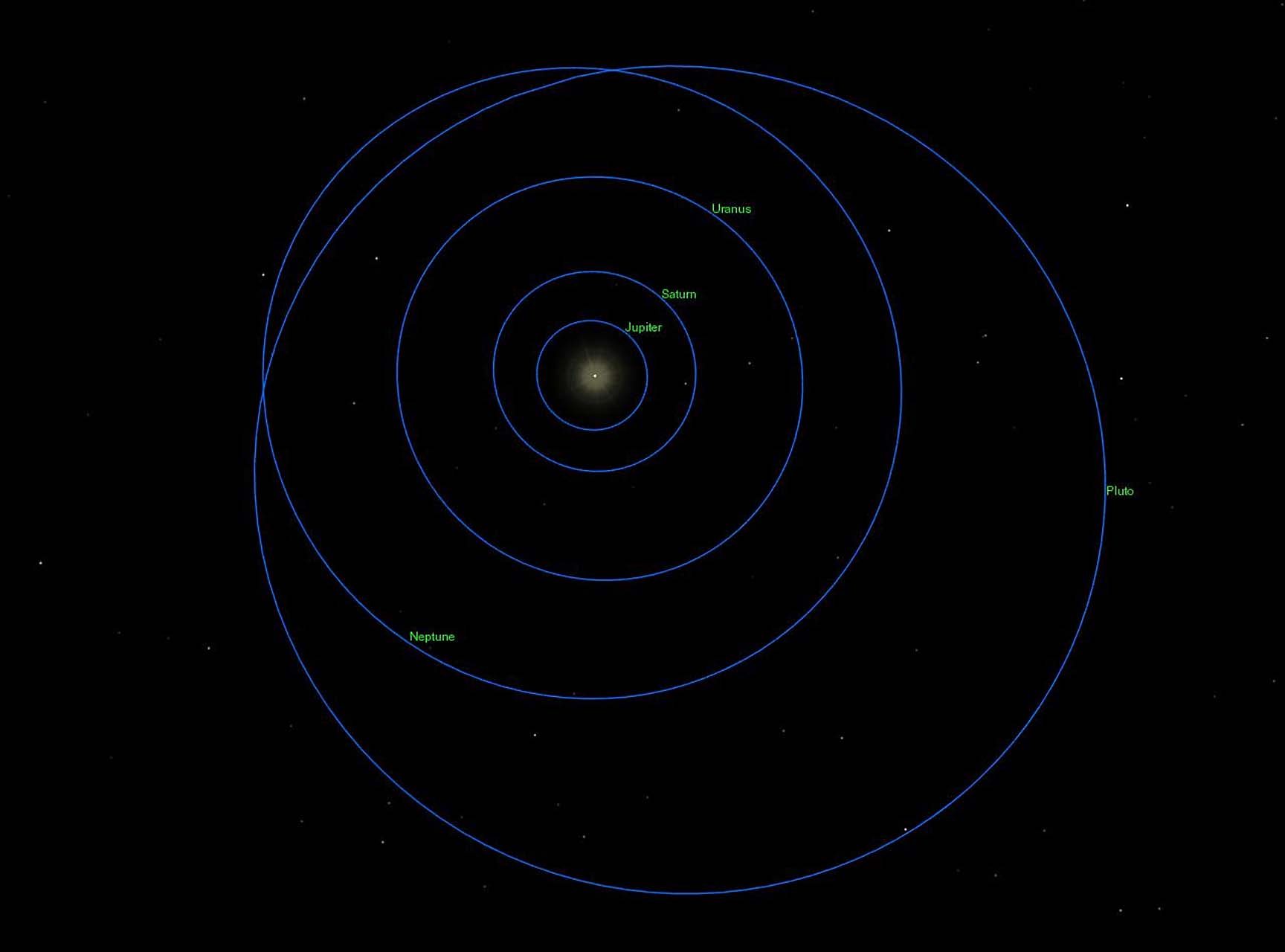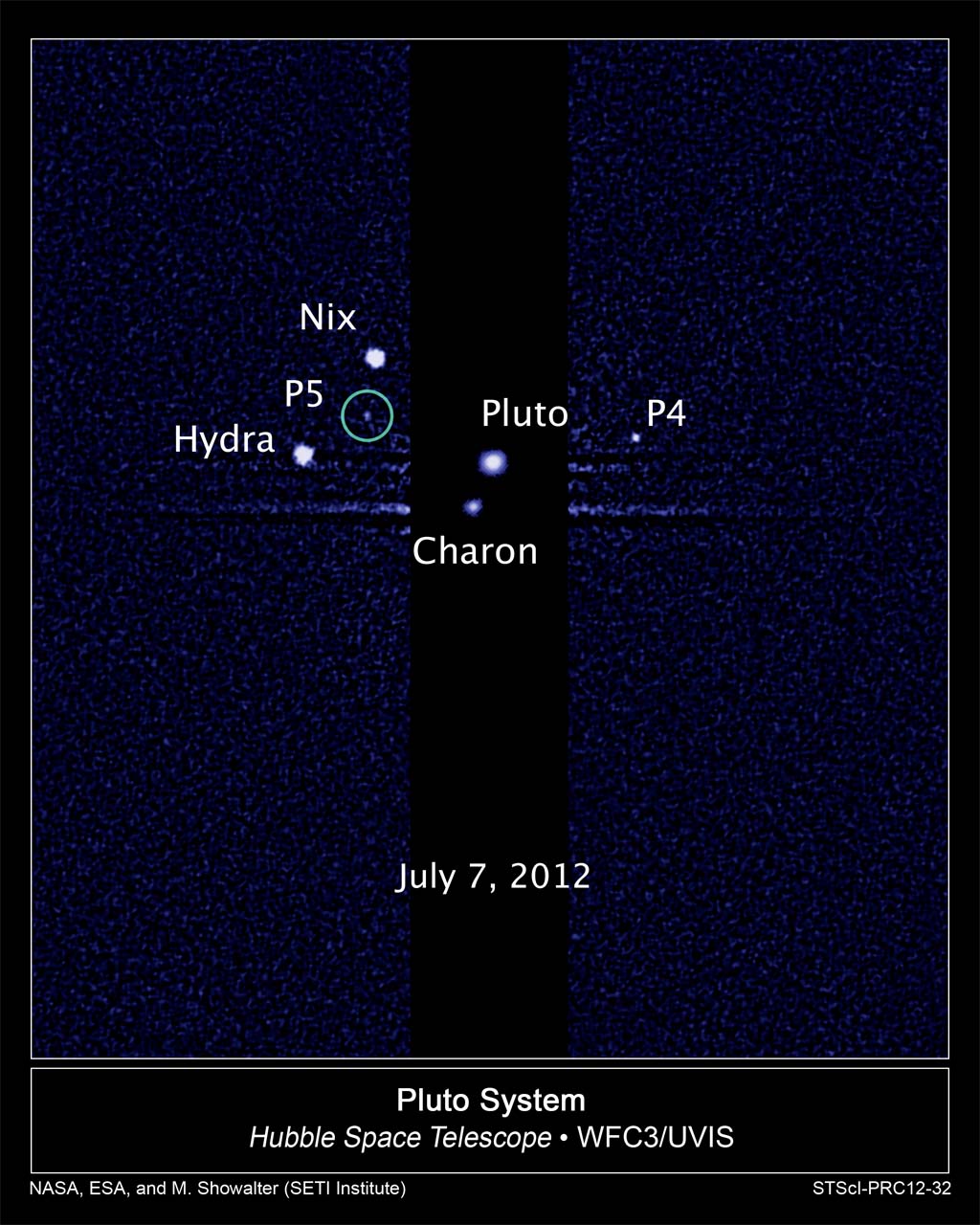 In 2006, the New Horizons spacecraft had an initial launch weight of 478 kg (1,054 lbs).
At launch, the New Horizons spacecraft carried 77 kg (170 lbs) of hydrazine propellant. This propellant provides the fuel necessary for trajectory corrections during the New Horizons mission.
New Horizons launched aboard an Atlas V rocket from Cape Canaveral Air Force Station, Florida. It went supersonic 30 seconds after launch.
The New Horizons spacecraft was pulling 14 G's 40 minutes after launch.
New Horizons reached the Moon's orbit in only 9 hours after launch. It took the Apollo astronauts 3 days to reach the Moon.
The seven scientific instruments aboard the New Horizons spacecraft have a combined mass of only 30 kg (66 lbs).
A generator powered by radioactive plutonium provides 200 W of power to the spacecraft. This power output, the equivalent of two 100 W light bulbs, is sufficient to power the spacecraft and to maintain its scientific instruments.
The New Horizons spacecraft spent 1,873 days in sleep mode / hibernation in order to conserve power during its journey.
The New Horizons spacecraft carries a small aluminum canister that carries some of Clyde Tombaugh's cremated remains. The inscription on the canister reads, "Interned herein are remains of American Clyde W. Tombaugh, discoverer of Pluto and the solar system's "third zone." Adelle and Muron's boy, Patricia's husband, Annette and Alden's father, astronomer, teacher, punster, and friend: Clyde W. Tombaugh (1906–1997)."
The radio transmission time from Pluto to Earth is 4 hours and 25 minutes.
New Horizons will make hundreds of scientific observations during Pluto close approach. The spacecraft will continue returning the data stored in onboard memory for a full 16 months.
Pluto has an orbital period of 248.6 years. For 20 years of this period, it is actually closer to the Sun than Neptune, the eighth planet.
Pluto has a frigid surface temperature of –233° C (–387° F). The temperature actually increases higher up in the atmosphere.
Pluto is smaller than the Earth's moon. It is also smaller than the planet Mercury.
Pluto has an average density that is approximately twice that of water. It is believed that about 70% of Pluto is composed of rock, with the remaining 30% being water ice.
It takes Pluto 6 days, 9 hours, and 17 minutes to rotate once on its axis. Only Venus, at 243 days, has a slower rotation period.
Pluto has five moons: Charon, Hydra, Nix, Kerberos, and Styx.
The famous Disney cartoon character Pluto the dog was named after the planet.
Other Kuiper Belts?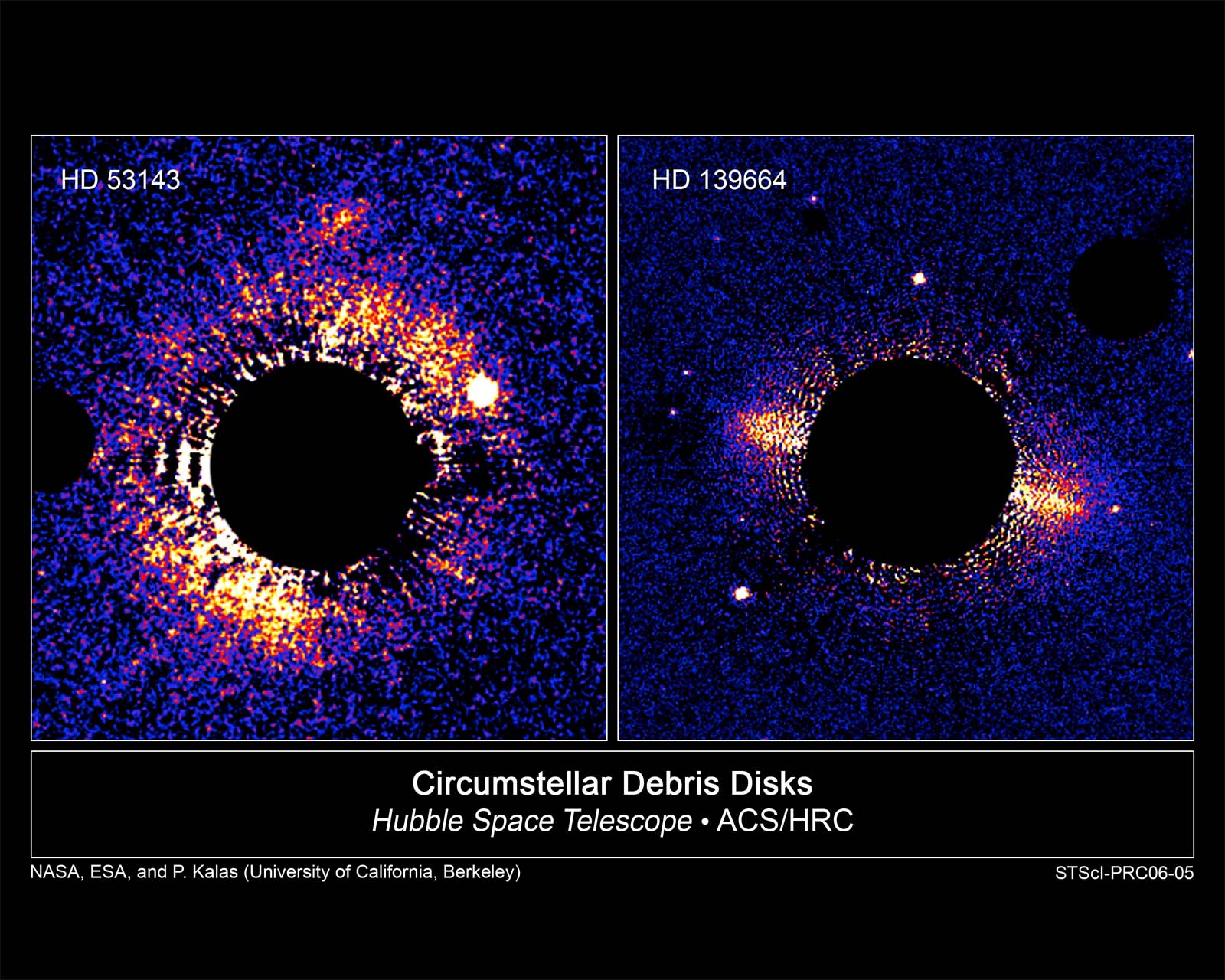 The Hubble space telescope has discovered dusty disks around two nearby stars that closely resemble the Kuiper Belt in our solar system.