Pluto Encounter Day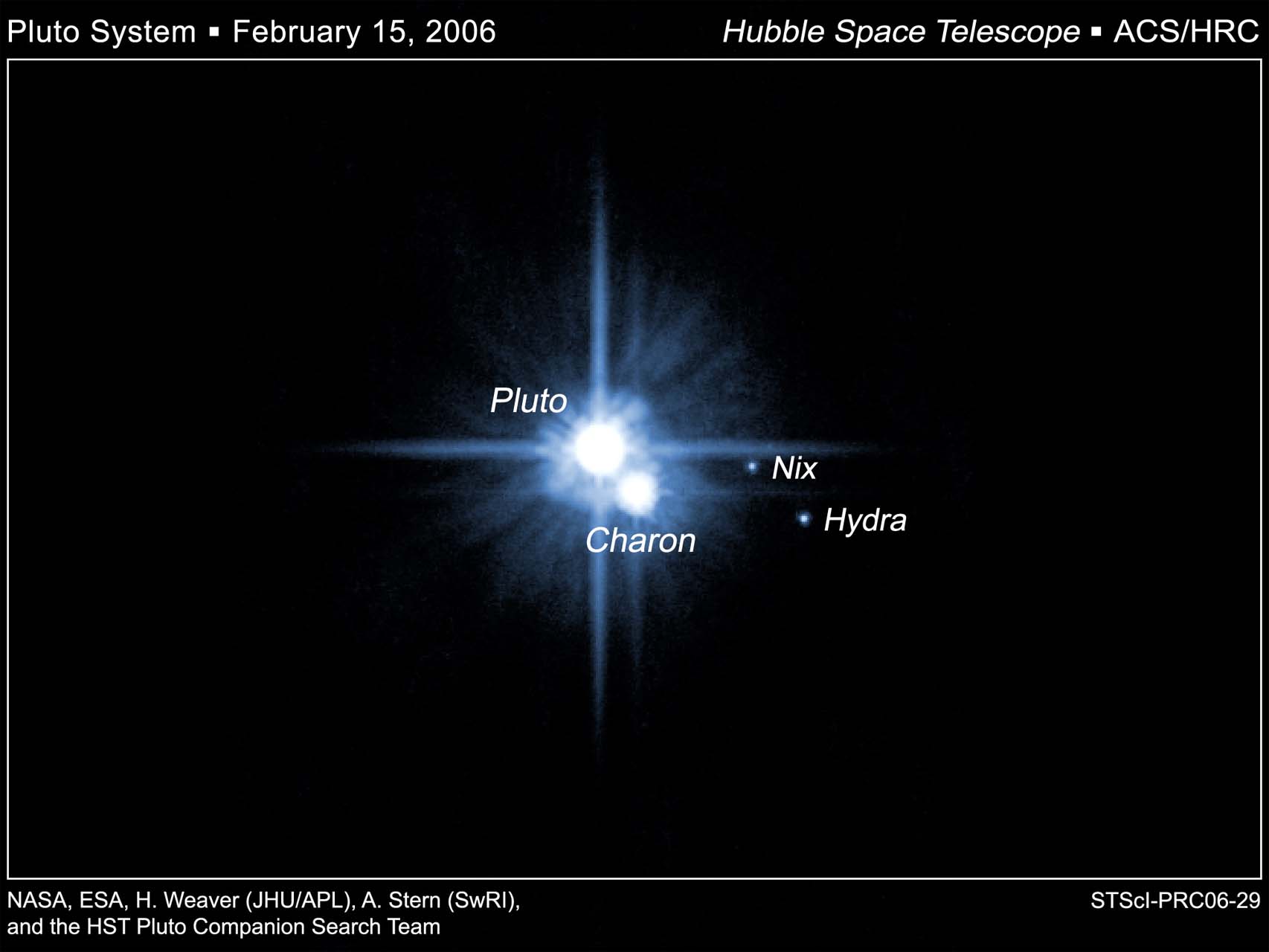 The New Horizons spacecraft will begin its final alignment with the Pluto system with a small trajectory maneuver on June 14, 2015. The following weeks will see a series of these trajectory corrections with the last trajectory maneuver occurring on July 4, 2015. These trajectory corrections will set the stage for the spacecraft's close-up flyby of the Pluto system on July 14, 2015.
On July 14, 2015 (Pluto Day), the New Horizons spacecraft will experience its closest approach to both Pluto and its moon Charon. The spacecraft is expected to approach to within 12,500 km (7,750 miles) of Pluto and within 28,800 km (17,900 miles) of Charon. High-resolution pictures of surface features as small as 60 m (200 feet) on Pluto will be possible during the time of closest approach.
The seven science instruments aboard the spacecraft will be quite busy during the flyby. Their objectives are to: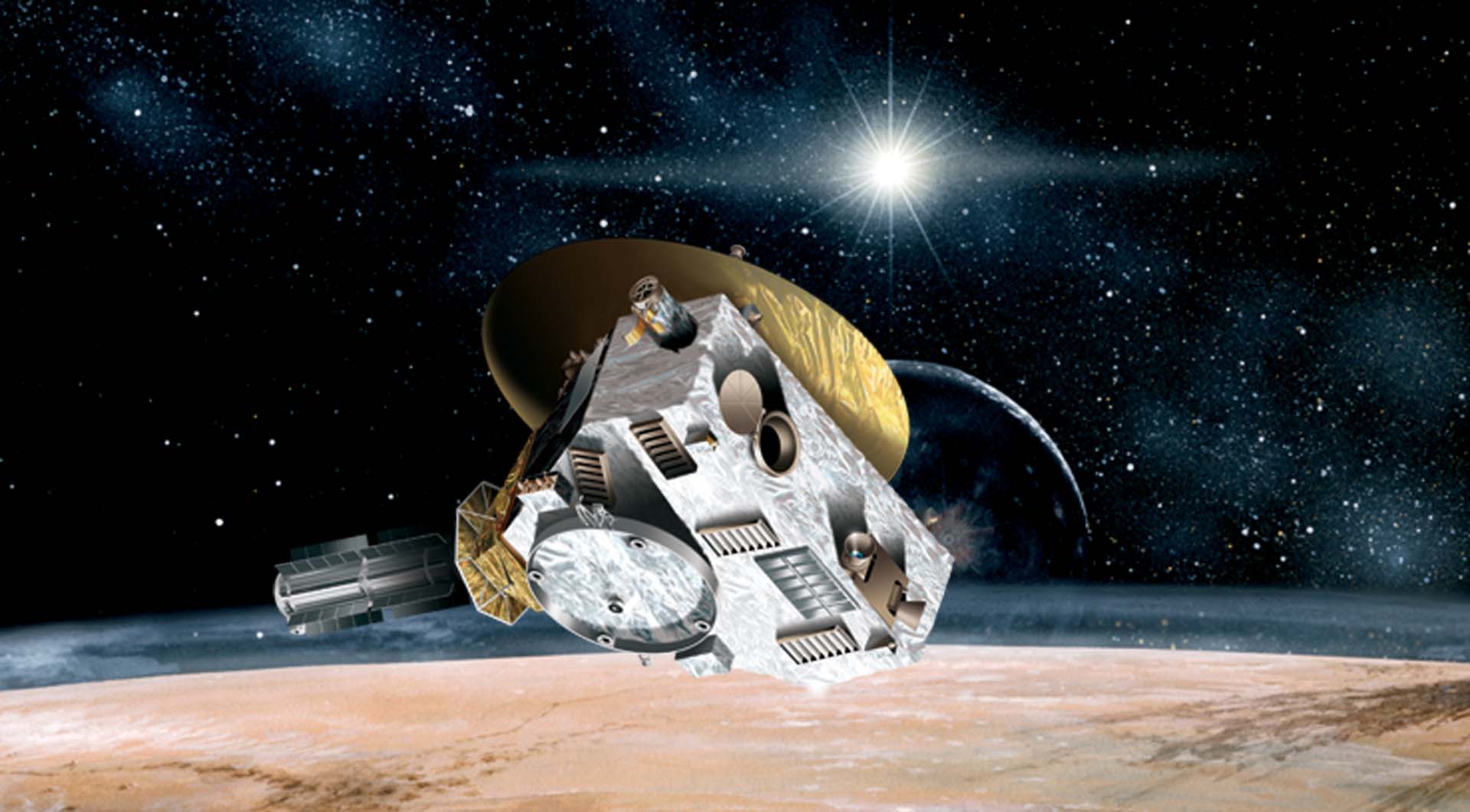 map the surface composition of Pluto and Charon.
characterize the geology and geophysics of Pluto and Charon.
characterize the neutral atmosphere of Pluto and calculate its escape rate.
search for an atmosphere around Charon.
map surface temperatures on Pluto and Charon.
search for rings and additional satellites around Pluto.
Just Passing Through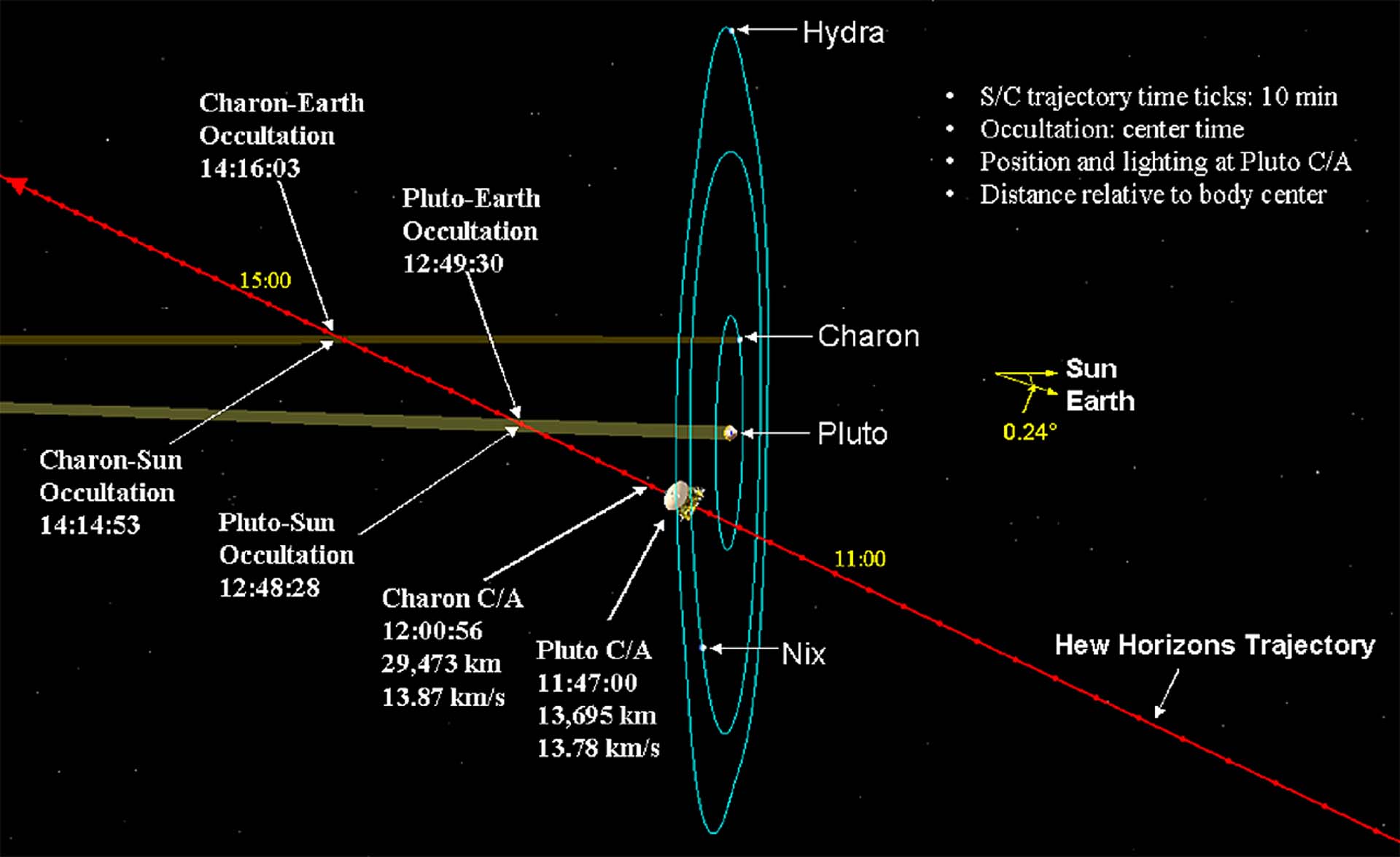 Technical reasons prevent the New Horizons spacecraft from going into orbit around Pluto. The spacecraft will be traveling at 14 km/s (31,000 mph) as it approaches Pluto. The spacecraft would have to lose over 90% of its speed in order to slow down enough to enter into a stable orbit around Pluto. The amount of fuel required to slow the spacecraft down would be over 1,000 times the fuel capacity of the New Horizons spacecraft. This fuel requirement is the main reason that the spacecraft will just fly by Pluto and its moons.